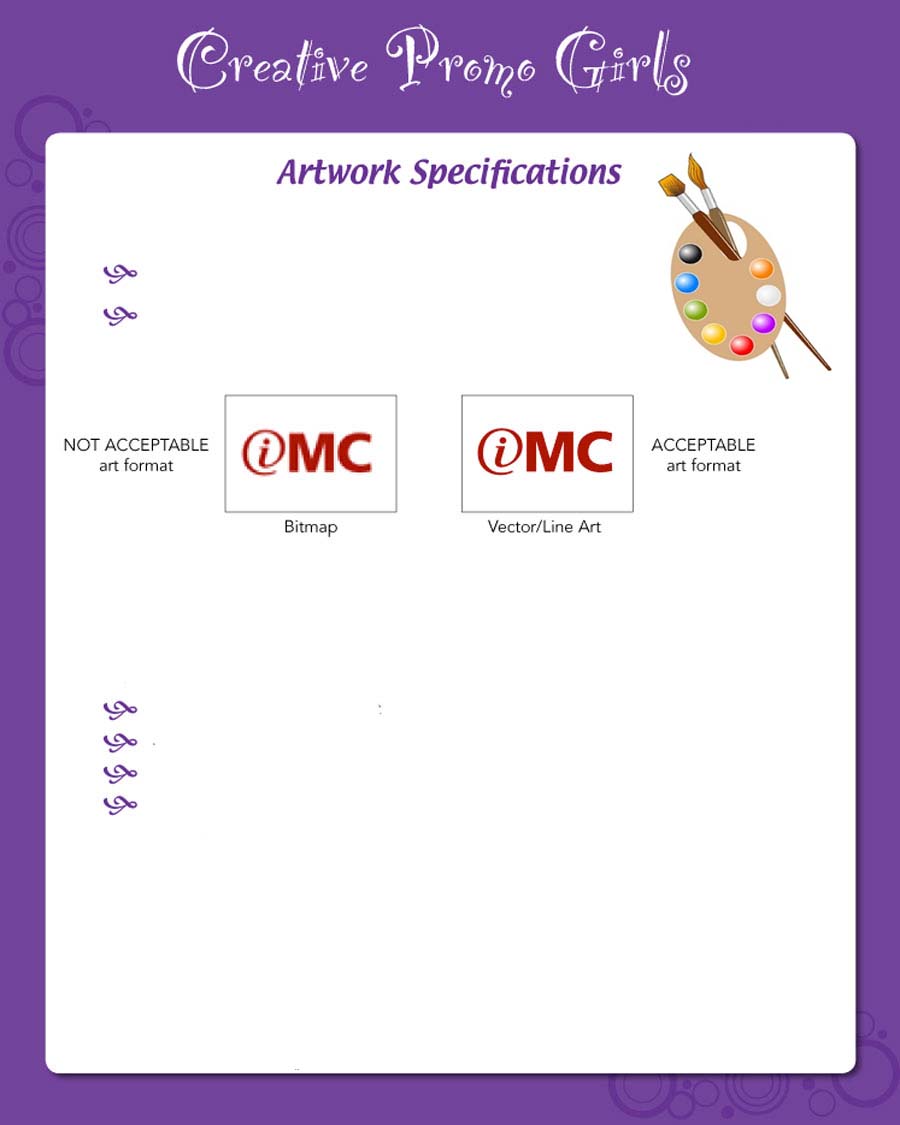 Comments, questions, or feedback on the design of this website should be directed to the
webmadam
.  © 2009 Creative Promo Girls. All rights reserved.


We require the following art to print on products:

For accurate replication of fonts, convert all fonts to outlines/curves prior to saving the art file in vector format

RULE OF THUMB: If you can see the art with your email browser then it is a bitmap/jpg and NOT A USABLE ART FORMAT for promotional products. (can use of embroidery)

Suppliers need vector art with all fonts to curves for the imprint process in one of the following art file formats:

.eps  Encapsulated Post Script

.ai     Adobe Illustrator

.pdf  Adobe Portable Document Format (preserve editing capabilities)

If your art department is unable to provide a vector format, we can convert your art to the required vector art for a nominal charge.